Click on picture for more information and pricing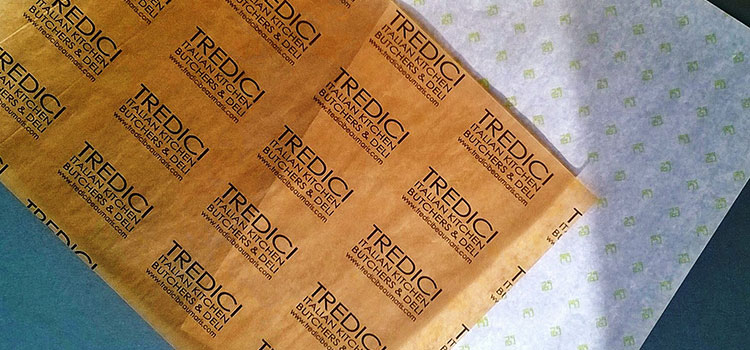 Personalised Waxed and foil paper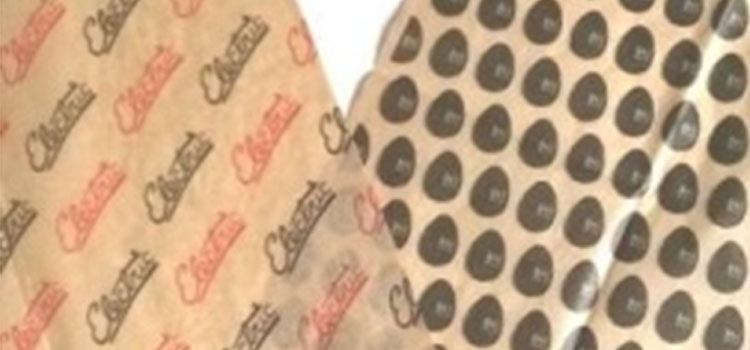 Personalised greaseproof paper
Personalised greaseproof & Waxed paper
---
We offer a large selection of personalised greaseproof, waxed paper and silver foil paper, which is an ideal way to promote your business and enhance your image.
We can produce in any size that you require to meet your needs whether to wrap burgers, as a tray liner or line a fries basket.
We produce personalised custom sizes in normal greaseproof ( for burgers, chips etc),waxed for wetter items such as coleslaw,chutneys, mash etc and the ultimate in waxed paper for maximum wet strength and a very fashionable look. Foil sheets are also available to keep takeaway items hotter longer
Orders normally take 10 days for small print runs and no more than 4 weeks for larger print runs.
We can print 1-4 colours on one side of the paper. Print quality is superb. we can also offer more specialist papers , like Alufoil ( for keeping food warmer) Standard generic designs are also available on 1 week leadtime
Please click on the pictures above to see pricing information